WiCis Sports
---
Our I-Streme App streams your biometrics and GPS location every second to our Web Server
---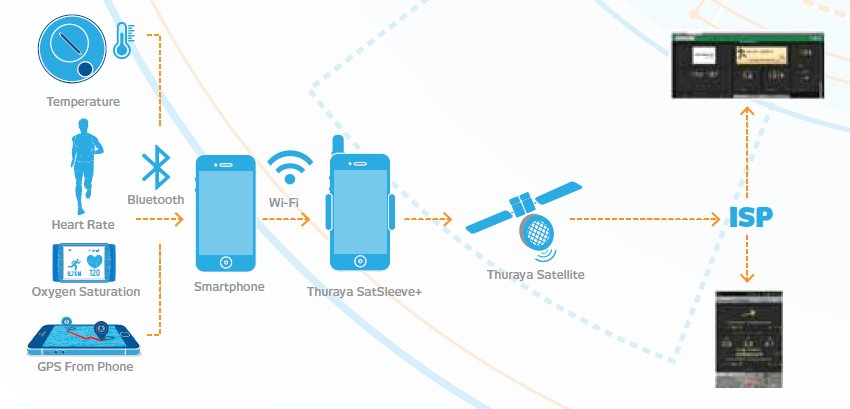 Use 3G, 4G, Wi-Fi or Satellite to stream your data to our Web Server
---
The result is that you can follow anybody, live, and from anywhere in the planet with < 1 second delay...
I-Streme became the first solution in history to be able to track live, mountaineers in any part of the world. Our testing began in the Himalayas using Thuraya satellites to which we connect seamlessly. We have been to Upper Mustang in Nepal, K2 in Pakistan, Everest and Island Peak in the Himalayas, and our solution also works with Iridium and Globalstar for expedition needs in the Americas and the North and South Pole. We also support MSAT. 
The app streams biometrics and GPS data every second, but it can be slowed down to "satellite messenger mode" with data packets sent at defined time intervals (1m, 5m, 10m, etc.) for those who do not have unlimited data on their satellite solutions. Its "smart network" capability allows the app to stop using satellite if it detects 3g or Wi-Fi. The app also has the capability to send pictures, SOS, and even tweets with a link to your live dashboard. Data is displayed on your private or public dashboard, about 1 second later, anywhere in the world inside a web browser.
---
View our PowerPoint Presentation Below...
---
Click HERE for full information about this product